Kathleen Wynne, the premier of Ontario, came to Seoul with a delegation of 48 business and academic leaders, eager to shore up ties with Asia's fourth-largest economy. Her mission is expected to generate over $120 million in new partnerships. She signed 13 new agreements in health sciences and education that would add 256 new jobs in Ontario, according to the premier's office.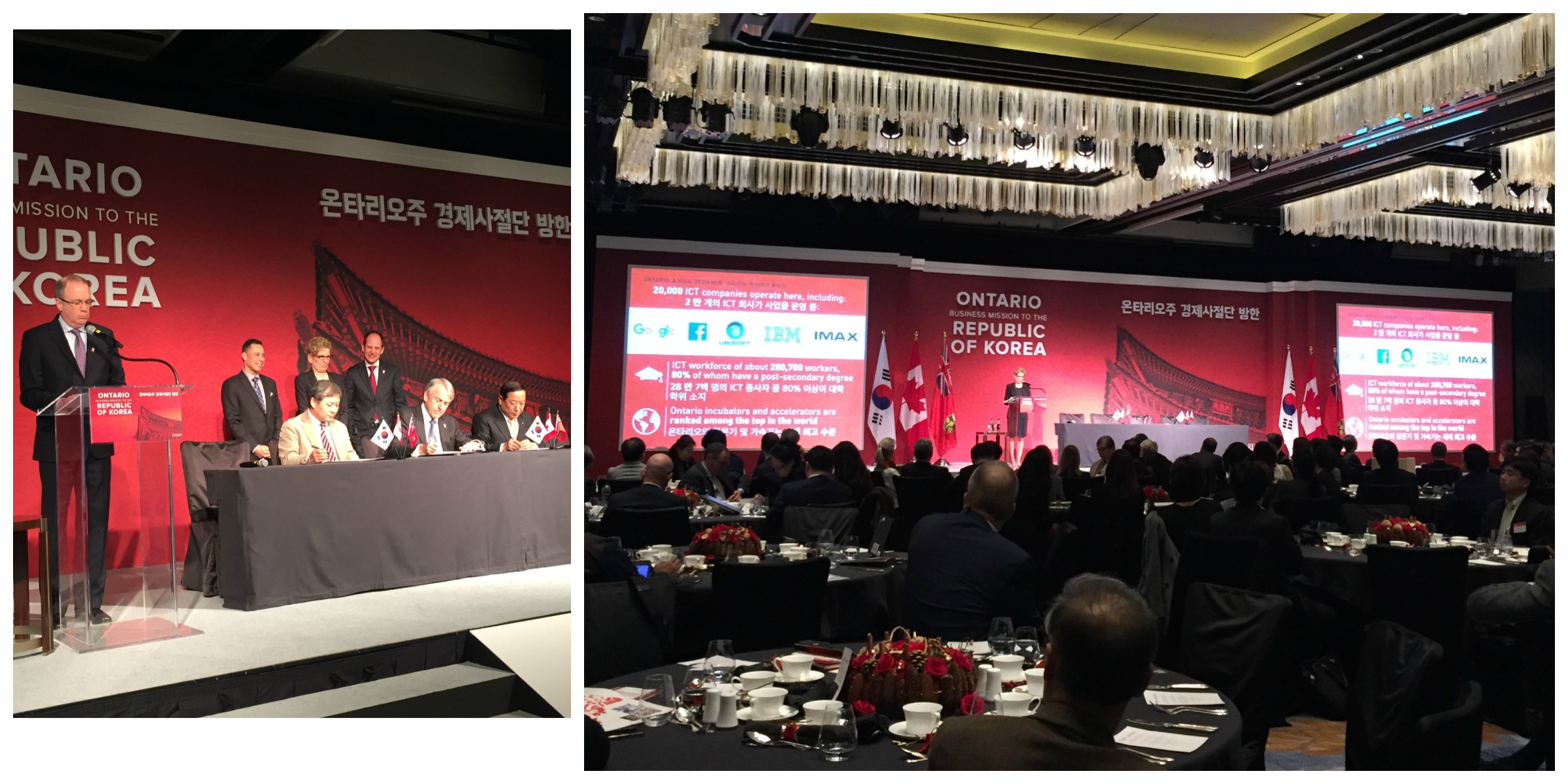 "Ontario is open for business and partnerships," the first female premier of Ontario stressed. She pointed to common strengths she sees as binding Ontario and Korea together: the ability to innovate, highly educated workforces and world-leading exporting prowess.
The premier and official delegation also visited Seoul History Museum to celebrate opening ceremony of the Dr. Schofiled Exhibition.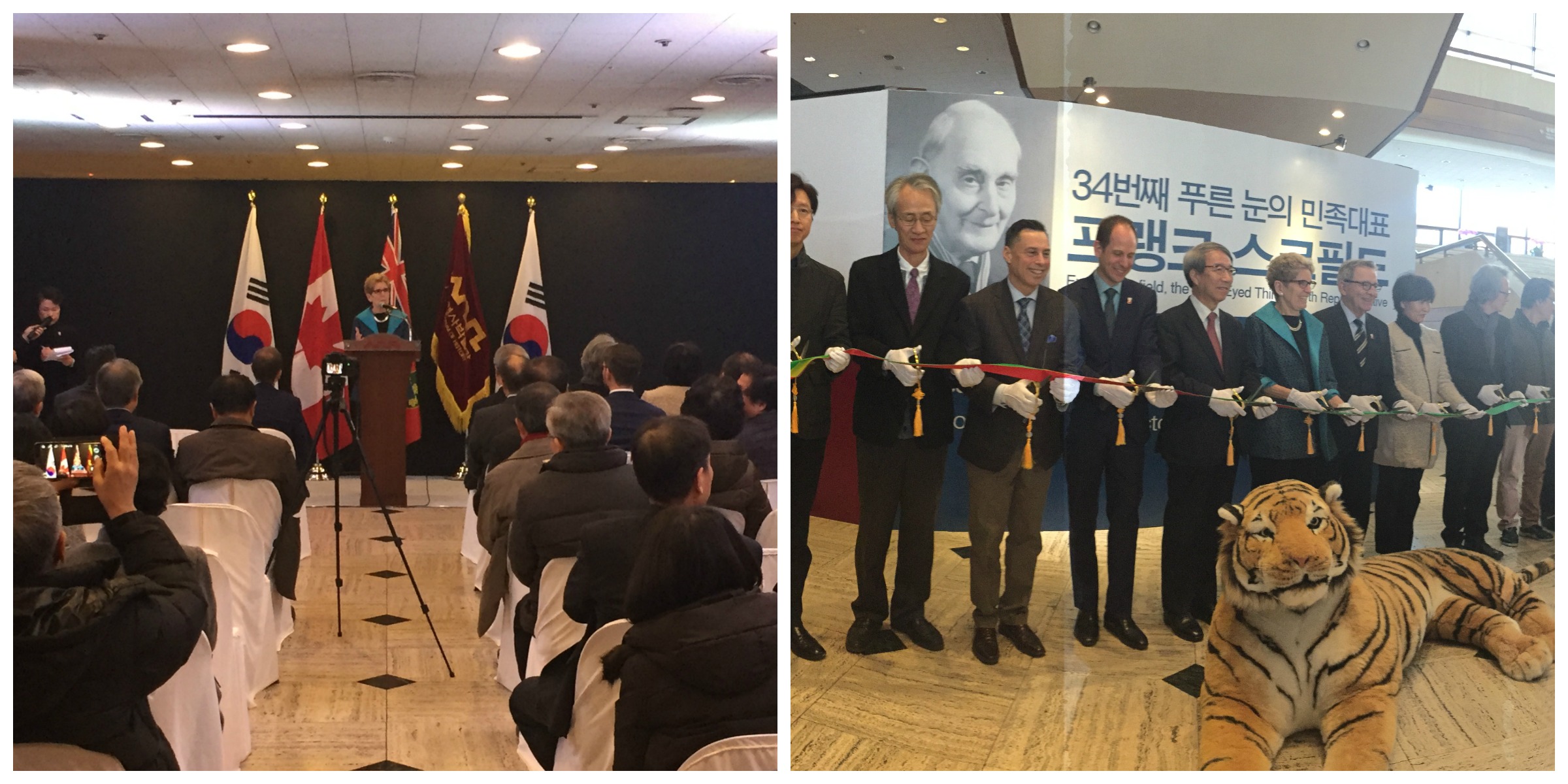 IRS arranged industrial visits for the business delegation on Dec. 2 to ASTA, Korea Bio Association, Cha Bio, Samsung Innovation Museum, and LG R&D Campus.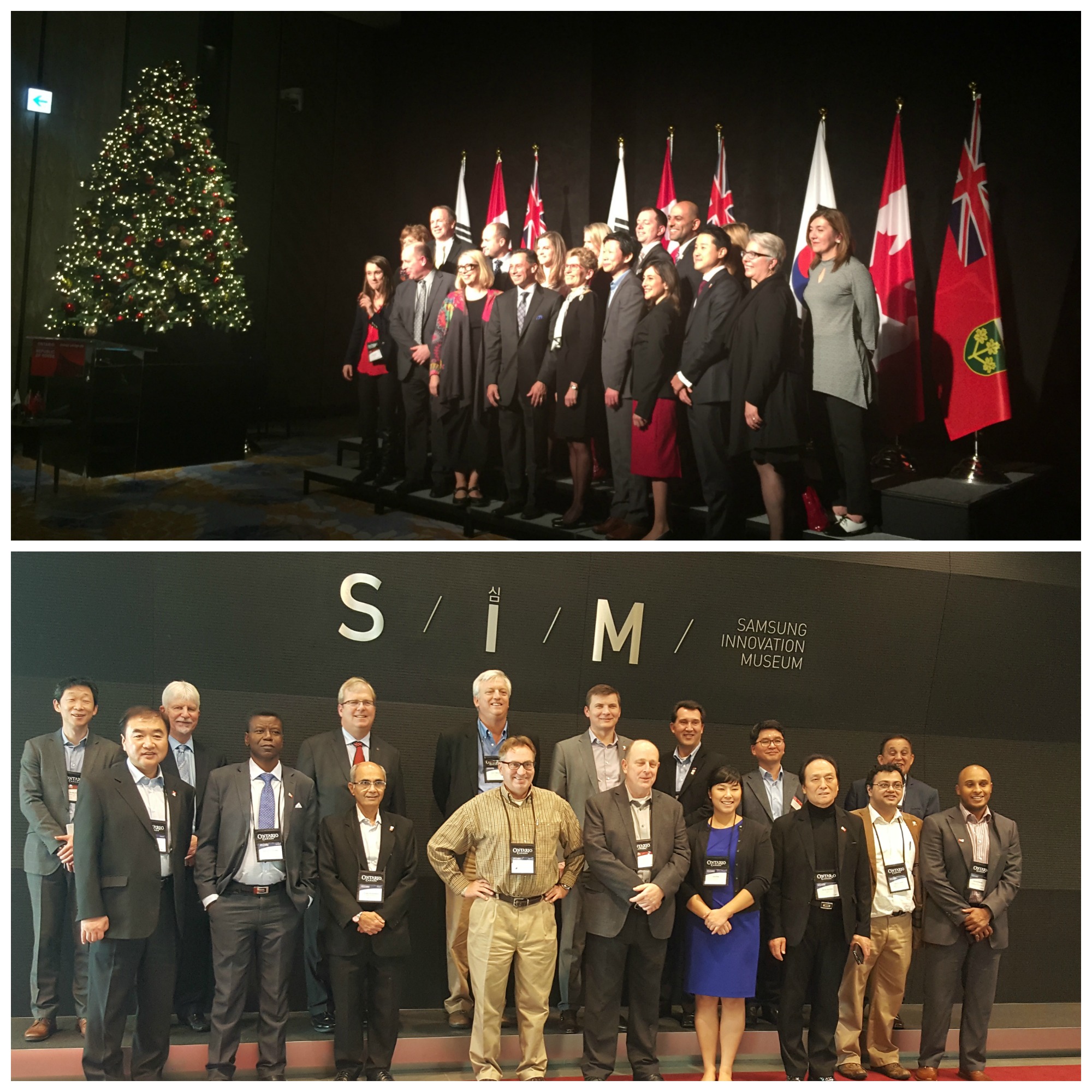 The Palm: event partner in Korea, part of GCP International, executed all events' management smoothly and professionaly with its Canada partner, National Public Relations Canada (event venues: Four Seasons Hotel, Seoul Museum of History, various site visits).