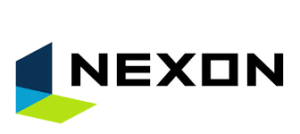 The Palm Speaker Bureau has been tasked for speakers coordination for the Nexon Developers Conference, from April 26~28, 2016 in Pangyo Korea.
Nexon is a global game developer and publisher, initially founded in Korea but now a global company with branches worldwide. The Nexon Developers Conference is an annual forum for all aspects of game-related knowledge sharing that has grown steadily since 2007, currently standing as the largest conference of its kind in the country with over 100 international speakers/participants and an an audience of 8,000.
The main theme of this year's event is "content diversification." The theme was chosen in recognition of the game industry's need to leave behind the monotony and conformist content of the present to explore new potential and creative directions for the future. Hence, we are shaping the conference as a forum for intense discussion on the subject as well as platform for launching and inspiring new directions with help from the most creative minds in the industry.
Any questions or concerns, please contact coordinator@eventsinkorea.org.